Warehousing & Distribution Capabilities
Supported by the extensive Atlas network
Your warehousing and distribution project is in capable hands with J.W. Cole & Sons. With our network of over 300 Atlas agencies, we provide proven resources for transportation and storage across the U.S. For every warehousing-and-distribution challenge, we answer your expectations for service, timeliness, and value.
Advanced information systems keep you informed
With J.W. Cole & Sons, you get timely and accurate information on the status of your project. You'll know where shipments and inventory are at all times. When you have a question, your dedicated service coordinator has the answer or gets it for you quickly. We do what we say, and we communicate without fail.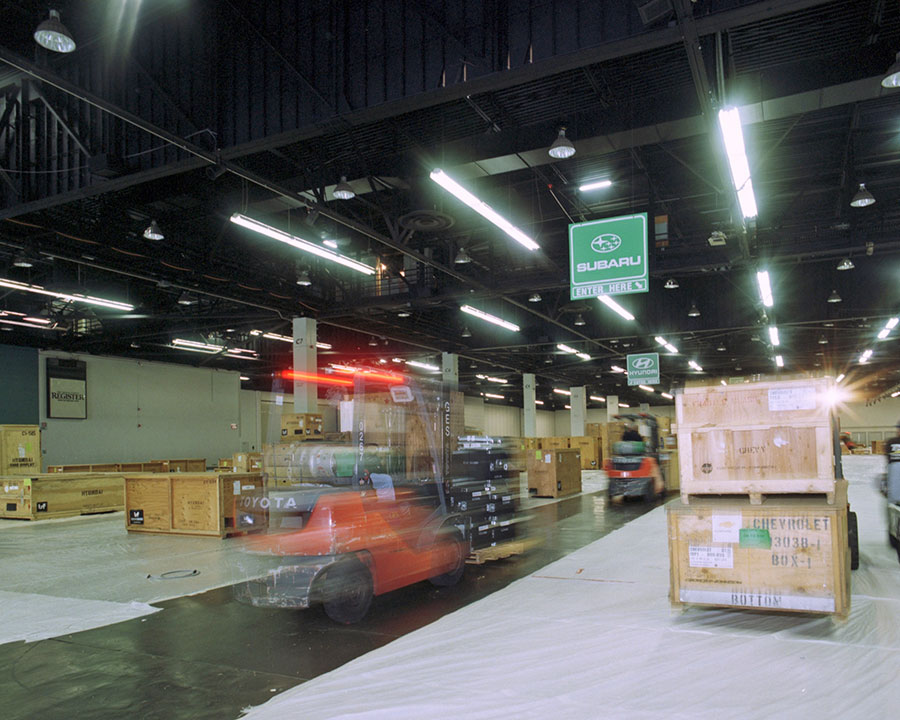 Get a tailored warehousing solution
Our service begins with an understanding of your expectations. What goods do you need to warehouse? When and where will you need delivery? What special storage considerations do you have?
Next, we develop a transportation and warehousing proposal that answers you most efficiently. We select facilities with the features you need for security. And we choose the locations that best serve your delivery time frame.
Industrial warehousing features
Security - Video and audio monitoring systems. Authorized access only.
Safety - Smoke and fire detection and suppression systems.
Environment - Temperature-controlled storage for climate-sensitive items.
Warehouse Inventory Management - Computerized systems to monitor goods in and out, with detailed status reporting.
Reliable supply chain distribution
You depend on the efficiency of your distribution logistics which is why you can count on J.W. Cole & Sons. Here you get a qualified provider for streamlining your supply-chain distribution. Our efficiency is proven for multiple industries and complex distribution scenarios. Over the years, we have refined systems to stay ahead of customer expectations. Today, experienced commercial shippers know us as a top-tier choice for transport distribution.
Distribution inventory management
When you tap J.W. Cole & Sons for distribution logistics, you get advanced systems for tracking your goods in the pipeline.
Computerized scanning monitors goods in and out of warehouses.
Satellite technology provides location information on shipments.
Operations and fleet personnel maintain regular communication about transit factors via cellular telephone.
Get a free quote today
See for yourself how J.W. Cole & Sons can answer your warehousing and distribution challenges. Contact us to request a free quote.